9 Extra Awesome Cursive Activities Every Kid Will Love
Years ago when I was fresh out of high school and working as a cashier, a skinny red-headed man strolled was about to pay for his groceries when his demeanor changed.
I checked his I.D. and he swipped his card. It went through. No problem. I handed him the slip to sign he scribbled an "X" before grabbing his groceries, handing me the slip signature side down, and storming off.
That was the day that I learned the importance of being able to write a signature. I don't know if the man was illiterate or not. Either way, he was clearly uncomfortable.
Signing my name is something I've come to take for granted. I've done it so many times. Signing bills, writing checks, doodling my name 100 times over in my college notebooks after I got engaged. It's hard to imagine not being able to read or write cursive.
Cursive writing is a skill that many teachers nearly stopped teaching. There just didn't seem to be enough time to teach stuff that wasn't tested, especially when it wasn't even part of the Common Core State Standards. But, the trend is shifting again. (Don't you love that ever moving pendulum in education?) Now, states are starting to pass laws once again requiring instruction in cursive.
So, how can you make handwriting fun? How do you get the kids motivated to practice?
Let's talk about some extra awesome ways kids can practice cursive because even big kids like to have F-U-N!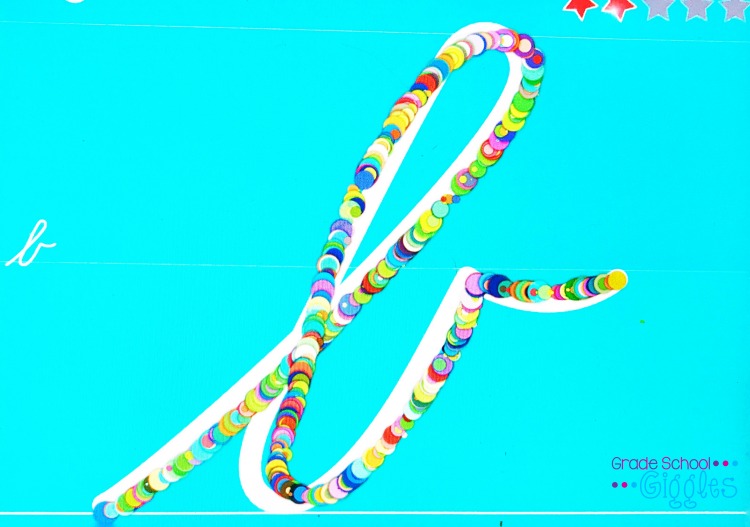 Many kiddos are OBSESSED with technology. Why not harness that enthusiasm with an app? My personal favorite app for cursive writing is Cursive Writing Wizard by  L'Escapadou.  Students can either practice using their fingers or with a stylus for an experience that is more like using a pencil. When they trace (or write) the letters their writing becomes animated.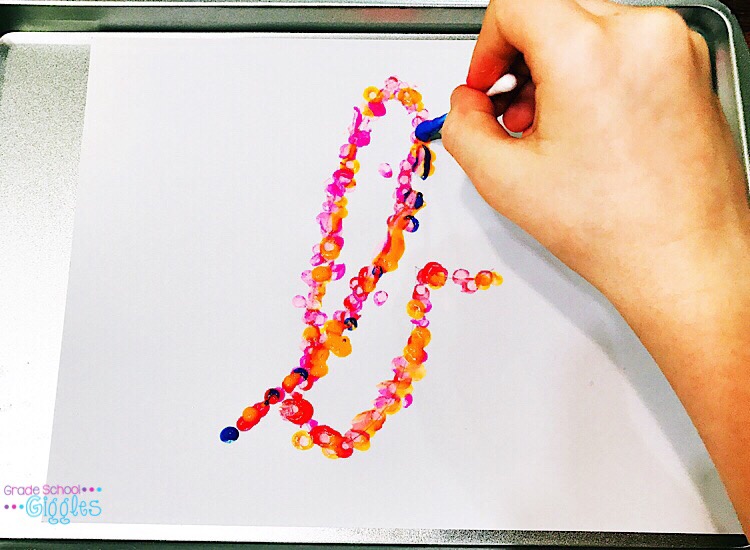 Cotton swabs dipped in paint are perfect for creating pointillism art. They also work great for creating pointillism letters. Once the whole letter has been "traced" with dots, use a cotton swab to trace over the letter and blend the paint.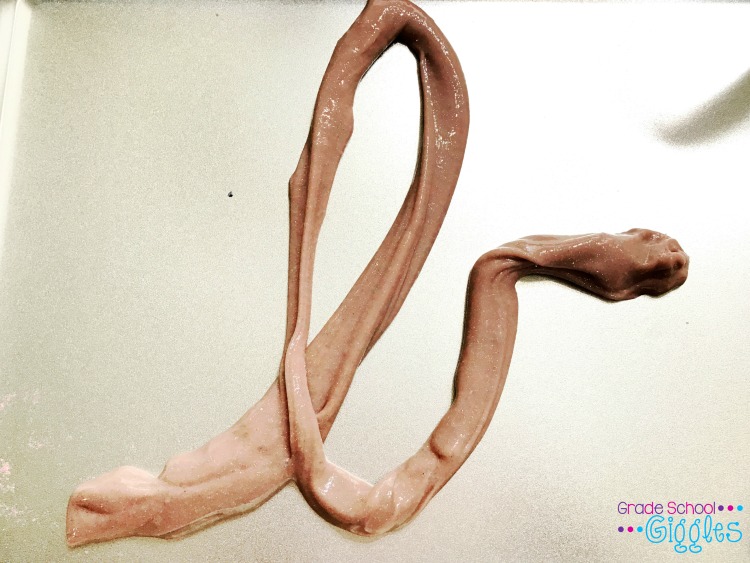 Slime is all the rage right now. Kids seriously love this stuff. How about using it to make letters? This stuff can be crazy messy if you don't have some clear ground rules laid you. But, with some firm limits it's a great way to engage kids in learning their cursive letters.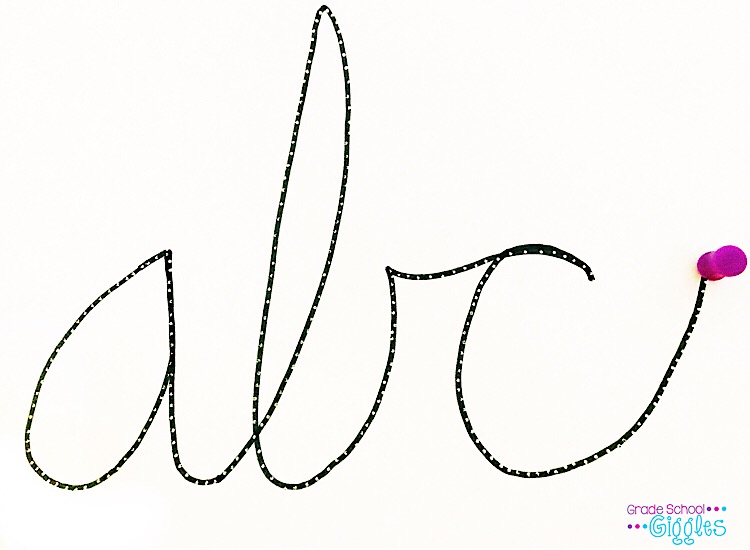 A less messy option is "tracing" the cursive letters by poking holes all along the letters using thumbtacks. Kids can also use thumbtacks to practice their names or even spelling words. Begginners might need the letter copied for them, but students who already know the letters can trace out their own words. The finished products looks great hanging on the windows.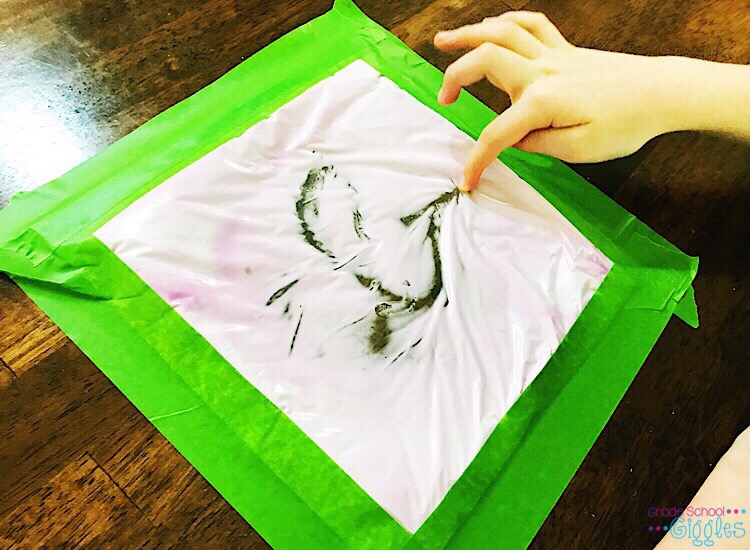 Another mess free option is tracing the letters on mess free sensory bags. To prep you'll need to add a little paint, shaving cream, or  colored hair gel to a gallon sized plastic bag. Close the opening. Then, reinforce it with some duct tape. Students can lay the bag flat and practice writing letters with their fingers.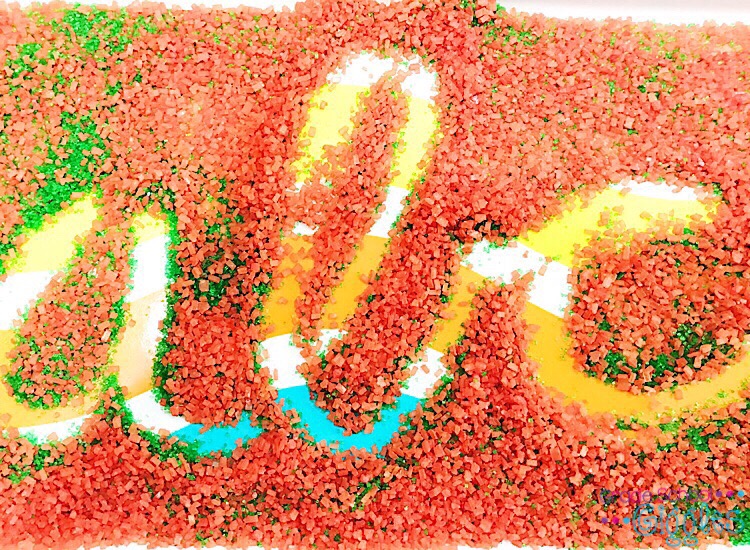 Letter trays can be filled with all sorts of awesome sensory materials. The options are practically unlimited. Plus, if you have a light box, a clear tray creates even more options. Here are few fun ideas for materials. They can be mixed and matched.
Write in sugar with a cinnimon stick
Kinectic sand
Shaving cream
Colored rice
Coffee grounds
Cocoa powder
Salt
Sprinkles
Bird seed
Glitter (best mixed in with something)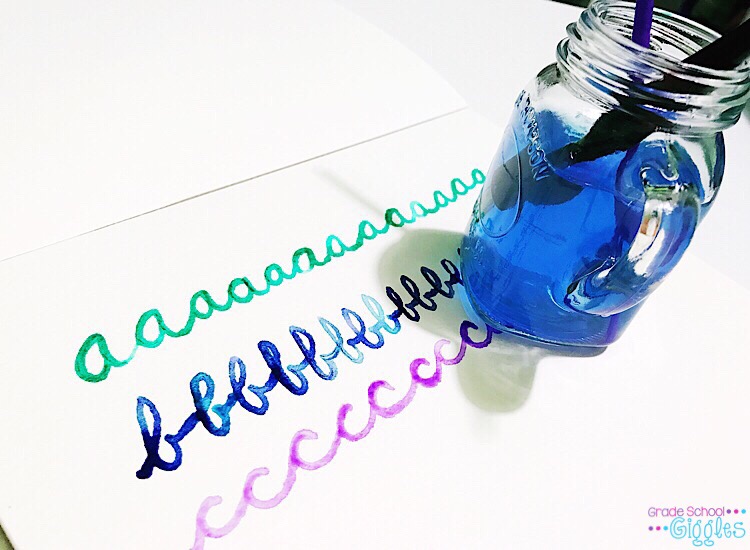 Lately I've been fascinated by watercolor calligraphy. My daughters wanted to try it out too. It turns out that painting your letters is way more fun than tracing them with a pencil. Plus, they really focus on the letter formation when they are painting the letters. You can easily expand to words whenever the kiddos are ready.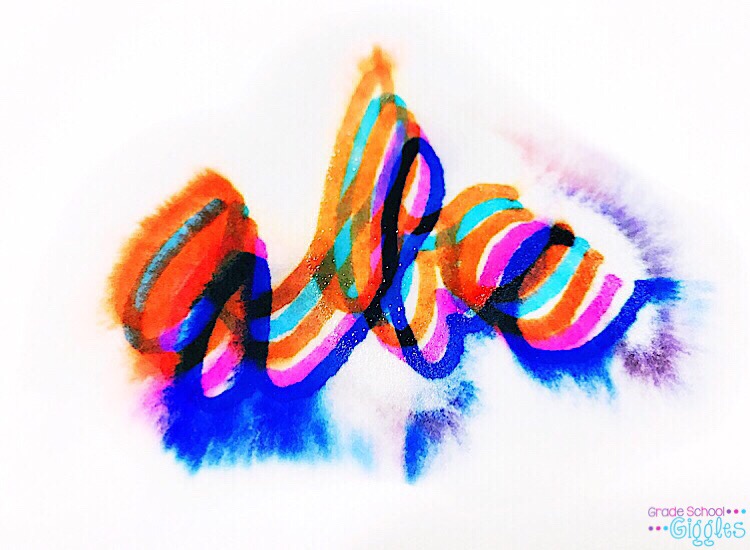 Another idea is marker chromatography. Let the kids practice writing in cursive using some colored permanent markers. Then, help them spray on some rubbing alcohol and let them observe what happens. M-A-G-I-C!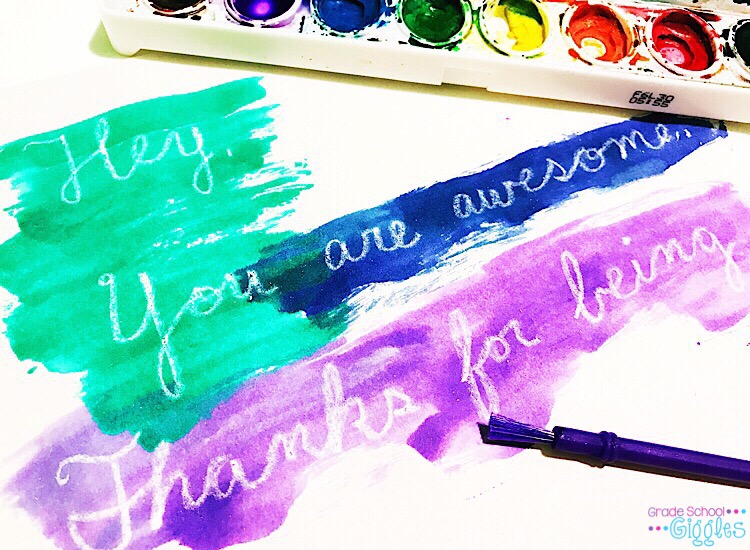 My final activity is perfect for when kids are writing words easily. Have them write notes in white crayon. Then, they can trade with their friend and use watercolor paint to "reveal" their notes. Secret notes are always fun and they can be a perfect teaching tool too!
Why not bump up the engagement level of you kiddos as they learn cursive writing? Pick one or two activities to try out with your kiddos because even big kids like to have F-U-N.
Free Goodies for Y-O-U!
Get the newsletter & score this FREE positive parent communication kit along with the best freebies, tips, and resources from Grade School Giggles.